Beth Underhill Joins Haygain's Steam Team
Haygain is happy to announce its partnership with Beth Underhill, one of Canada's most successful and admired equestrians.


By Kim Miller | Equestrian Writer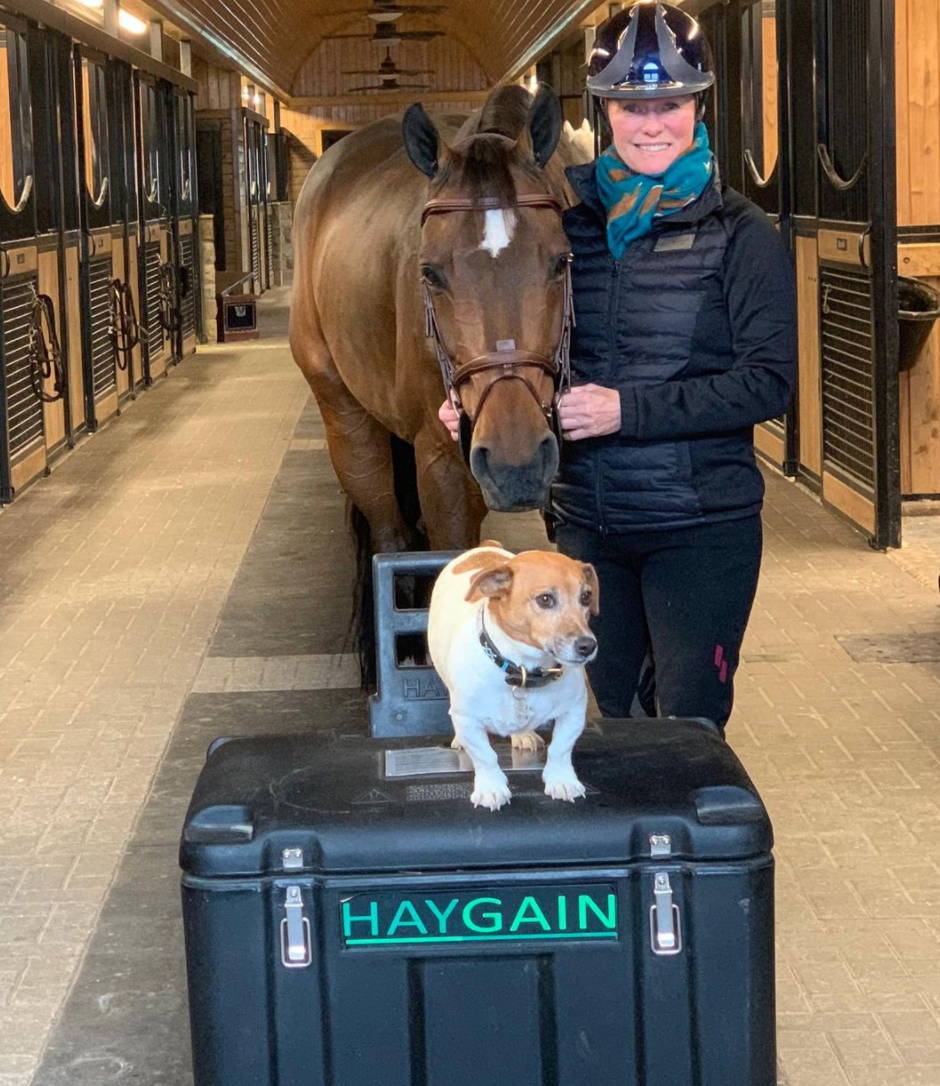 Beth's top jumper, Count Me In, is even happier. The Olympic and World Equestrian Games rider had only had the company's hay steamer a few weeks when the 13-year-old Hanoverian demonstrated one of steamed hay's benefits.

"He's quite particular," Beth says of "Crosby," who has his own Instagram account as @TheNaughtyLittleBayHorse. "He is not a great eater, but he's been much better since he started on steamed hay."
Although steamed hay was designed primarily to improve respiratory health, it has a taste and texture that improves appetite in most horses. Vets love it for getting their equine patients back on their nutrition plan after surgeries and the perfectly healthy Crosby just plain loves it. Scientific and anecdotal evidence report that he is not alone in that.
Two other horses in Beth's program showed equally quick health improvements in the form of significantly fewer allergy symptoms. "We have a few horses on allergy shots because they are so allergenic, but since we've had them on Haygain, we haven't had any episodes," Beth explains. As in the spring, fall is a tough time for allergy sufferers. Harvest season stirs up soil dust and new crops of pollens and other allergens abound. Prior to getting steamed hay, these two horses were still getting rash and hives outbreaks, even while on daily allergy shots. "And we haven't had any of those lately."

Beth is impressed to see such nice results so quickly, although it's common. When it comes to allergies and respiratory health, the first and often most effective step is reducing respirable irritants in the horse's environment. Unfortunately, even hay of good nutrient quality is loaded with these microscopic causes of irritation and inflammation. Haygain's high temperature steaming reduces up to 99% of the dust, mold, bacteria, fungi and other allergens in hay.
The medium size of three models, the HG600, is advertised as easily portable and Beth's crew tested out that claim right away. After great showings at the Angelstone and Caledon Equestrian Park tournaments in Ontario, Beth and her Beth Underhill Stables' clients headed off to Thunderbird Show Park in Langley, British Columbia. They'll close out the 2020 season on the California show circuit.
Beth's resume is long and well known: She represented Canada in the 1992 Barcelona Olympics and the 1994 and 1998 World Equestrian Games. She continues to compete at the highest levels while contributing to the sport's growth as an industry leader and as a coach, of her own students in Ontario and in clinics throughout North America.
Having Beth on Haygain's "Steam Team" is an honour, says Bee Richardson, the company's Vice President of Marketing. "As a relatively new presence in Canada, Haygain is thrilled to align its horse health products with the country's best. And we're pretty excited about having @TheNaughtyLittleBayHorse on board, too! There's no substitute for hearing about Haygain's benefits straight from the horse's mouth!"
Get the Haygain Newsletter
Subscribe for the latest news, health advice, special offers and competitions. Fill out the form at the bottom of this page.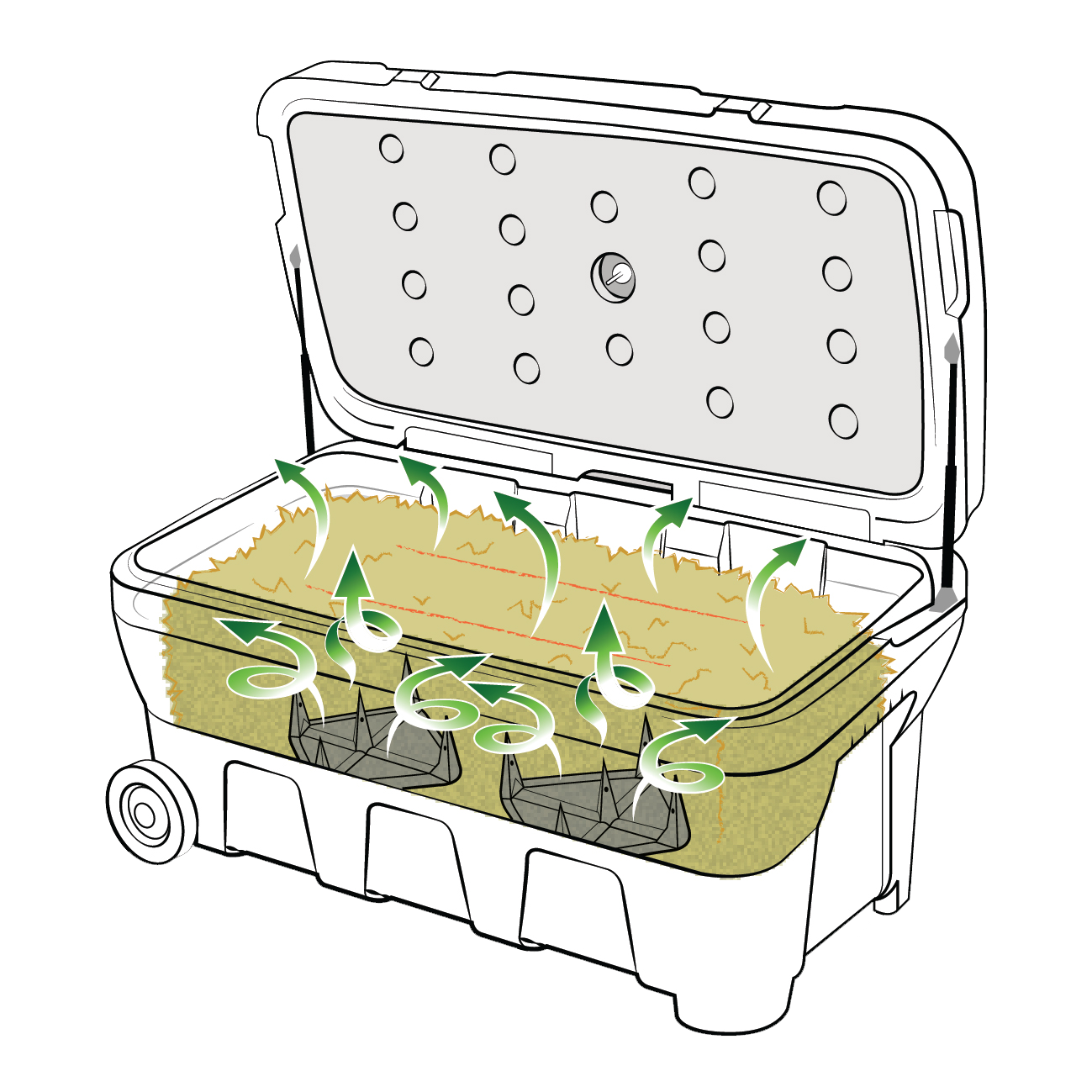 Want to know how it works?