Haygain Brings the Steam to Terrific GRIT Training Camp
The benefits of High Temperature Hay Steaming were among the topics examined to help young riders advance their horsemanship.

By Kim Miller  | Equestrian Writer
If the participants in last weekend's GRIT Training Camp are any indicator, the next generation of Canadian High-Performance riders is on track for big things. Haygain was honoured to support this wonderful
Ontario Equestrian (OE)
program that helps talented, ambitious and hardworking young equestrians advance their careers.
GRIT
stands for "Great Rider Intensive Training" and the program is open to OE members aged 13 to 30. They must live in Ontario and have Olympic ambitions in show jumping, eventing or dressage. Launched in the fall of 2019 with head coach Christilot Boylen at the helm, GRIT seeks riders with "the drive and desire to work hard, train hard and are willing to dig deep to achieve their goals."
Nineteen young riders did exactly that during the Camp, which was hosted by Adena Springs North in Aurora, ON. In the saddle, they were coached by the best: six-time Canadian Olympian Christilot Boylen for dressage and "Captain Canada," Ian Millar, in jumping, with the sessions integrating the disciplines' core training foundations. They enjoyed a farrier presentation with Luke Proulx, a veterinary talk from Dr. Sarah Shaw and Dr. Jenna Donaldson and a strength and conditioning session with Kiri Langford.
The highlight was the Olympic Past, Present and Future (You) Presentation featuring Canadian greats including members of the 1968 show jumping team, Jimmy Elder, Tommy Gayford and Jimmy Day.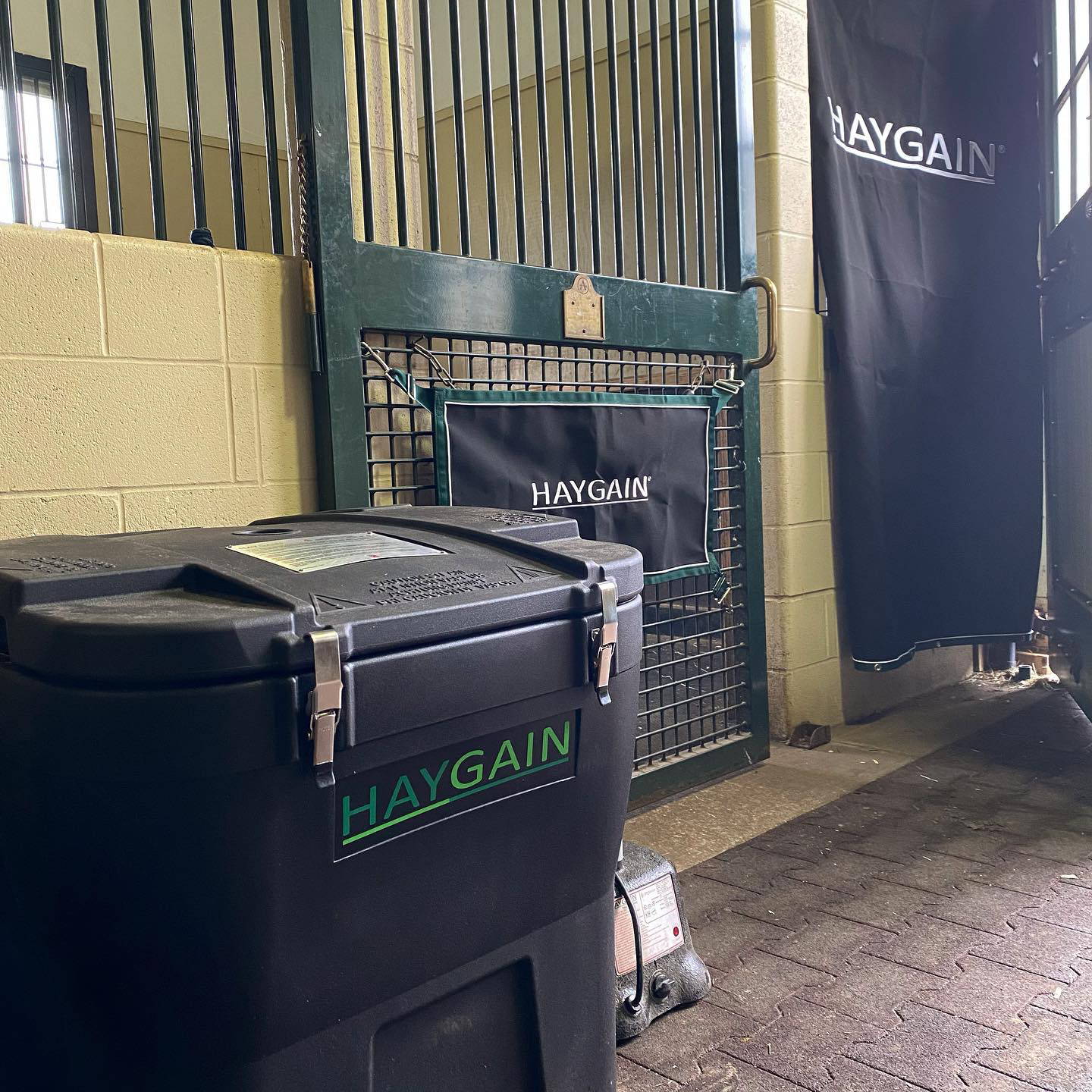 As an Ontario Equestrian partner, Haygain's VP, Global Marketing Bee Richardson and Marketing Coordinator James Andrews enjoyed the presentations about t
hese legends. They are as horse-immersed as the GRIT riders, so it was right up their alley.
Given that Haygain is a relatively new name in Canada, Bee and James were impressed with the high level of familiarity with Haygain's High Temperature Hay Steaming, The Forager Slow Feeder and ComfortStall Sealed Orthopaedic Flooring. Their knowledge came to the forefront during the Haygain Social Media Challenge, a great prep for representing their sponsors in the future. Thank you, Jessica Wang, Rachael Howard and Rylee Poole-Kohli for posting the top three among many quality efforts. (Visit 
Haygain Canada's Instagram
 to see the winning efforts.)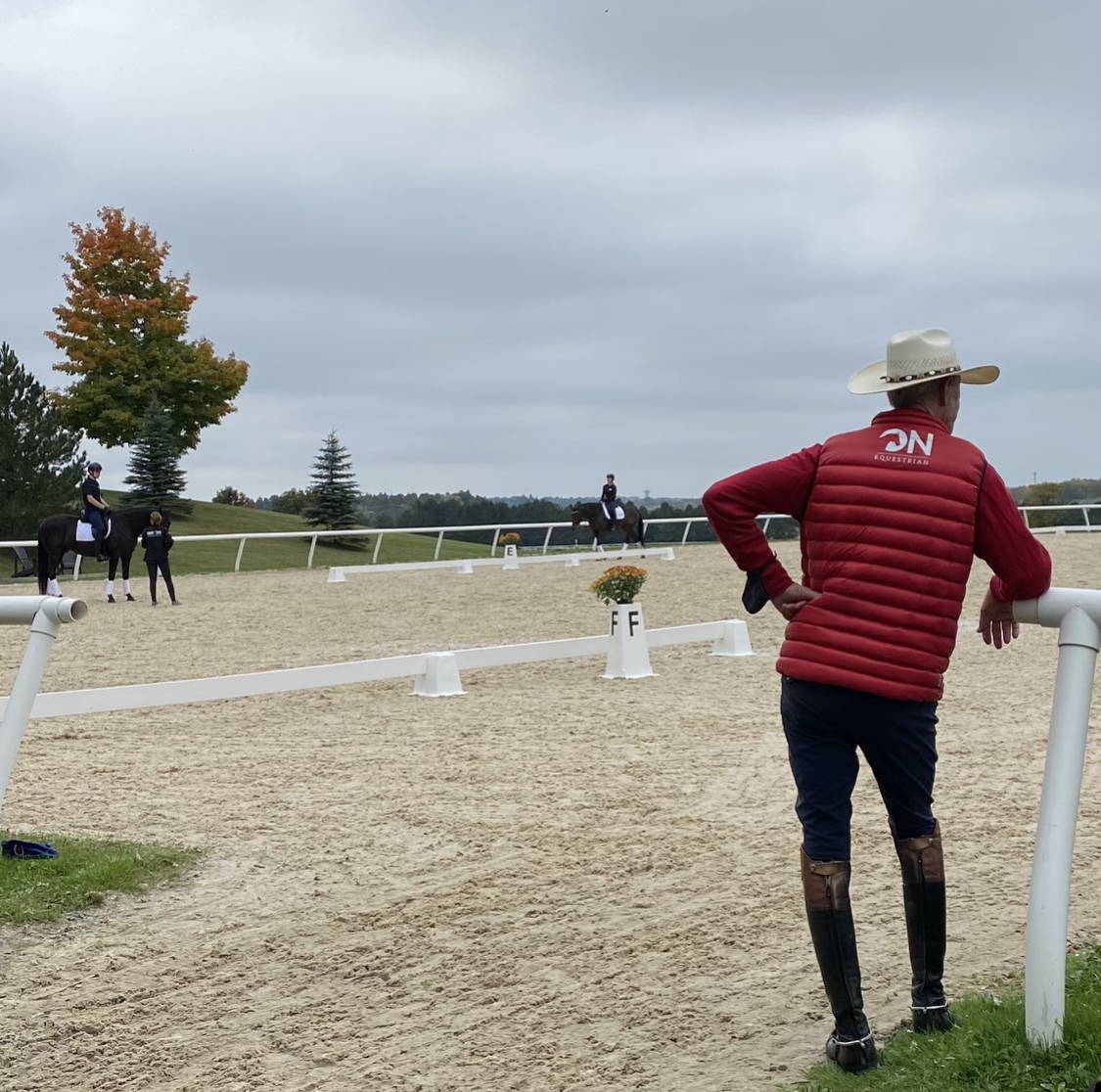 Throughout the Training Camp, participants were encouraged to ask questions of all the experts on hand. Here's a few they had about Haygain Hay Steaming.
Why doesn't mould grow inside the steamer?
 Haygain High Temperature Hay Steaming does add moisture to hay, and moisture definitely fosters mold growth. The Haygain process injects steam at temperatures exceeding 100°C evenly throughout hay in a thermally-sealed chest. Those are the temperatures required to eliminate mould. So, that's why mold doesn't grow during steaming: it's been inactivated. This factor explains why home-made hay steamers can actually be very dangerous. Steaming methods that fail to attain and retain these high temperatures can foster growth of mould and bacteria. 
How does Haygain Hay Steaming help with skin allergies?
Skin allergies are often caused by allergens in hay. They are among the invisible, microscopic particles found even in forage of desirable nutrient content. Haygain steaming removes up to 99% of these particles from hay. As our veterinarians often say, the best way to reduce allergies is to reduce allergens and Haygain is an ideal way to do that for horses.
Of course, if the allergens causing the skin problems are coming from another source -- pasture grasses, trees, etc., -- then those exposures have to be minimized. Because a sensitivity to one allergen can increase sensitivity to another, Haygain steaming is a great step in maintaining a healthy horse environment.
"Will horses eat Steamed Hay?"
Yes! Scientific studies and ample anecdotal evidence establish that a majority of horses prefer Haygain Steamed Hay over dry and, especially, soaked hay. This includes picky eaters and those who need to eat more to maintain their weight or meet their energy requirements. Veterinarians like Haygain Steamed Hay because its appealing taste and scent can help horses get nutrients they need for healing after surgeries or illnesses, when they're often off their game appetite-wise.
 Before Haygain, soaking hay was a widespread way to reduce dust. Along with being a messy hassle, soaking hay does not help with palatability. Many horses don't like the taste of soaked hay.
Haygain is grateful to Ontario Equestrian for its educational programs all year and for the chance to be part of the #TeamGRIT Training Camp. As a global horse health brand, Haygain has a mission of helping horses. The best way to do that is helping their owners become the most knowledgeable horsemen possible. GRIT is good at that!
Get the Haygain Newsletter 
Subscribe for the latest news, health advice, special offers and competitions. Fill out the form at the bottom of this page.