Haygain Practices What it Preaches in Celebrating Equine Practitioners at the AAEP Conference
Come visit us at booth #1145.

By Kim Miller  | Equestrian Writer
Haygain has always celebrated veterinarians for their role at the forefront of caring for our horses. So it's fitting that "Celebrate Equine Practice" is the theme of this year's
American Association of Equine Practitioners Conference
. Haygain is ready to do just that with a crew of Steam Teamers headed to Nashville for the Dec. 4-8 event.
Equine veterinarians have been critical to Haygain throughout its 12-year history and exponential global growth. They were there as Haygain's High Temperature Hay Steaming process was developed in conjunction with the Royal Agricultural University in England. They were there at the Cornell University Veterinary Hospital for the initial testing of Haygain's ComfortStall Sealed Orthopedic Flooring. (Over 10 years later, the flooring is still going strong there!) And equine veterinarians were part of the development of The Forager Slow Feeder.
In addition to these products developed and manufactured by
Haygain
, the Flexineb Portable Equine Nebulilzer that Haygain distributes is a popular companion product vets recommend for peak respiratory health.
These game-changing horse health products will be on display in Haygain's booth: #1145 in Exhibit Hall C. Friendly and knowledgeable staff will be on hand to explain the research establishing Haygain's benefits and to answer questions about incorporation of Steamed Hay, ComfortStall, The Forager and Flexineb into veterinary practice and their clients' horse management routines.
Haygain's veterinary discount program will be another hot topic at Haygain's booth
Building Our Knowledge Base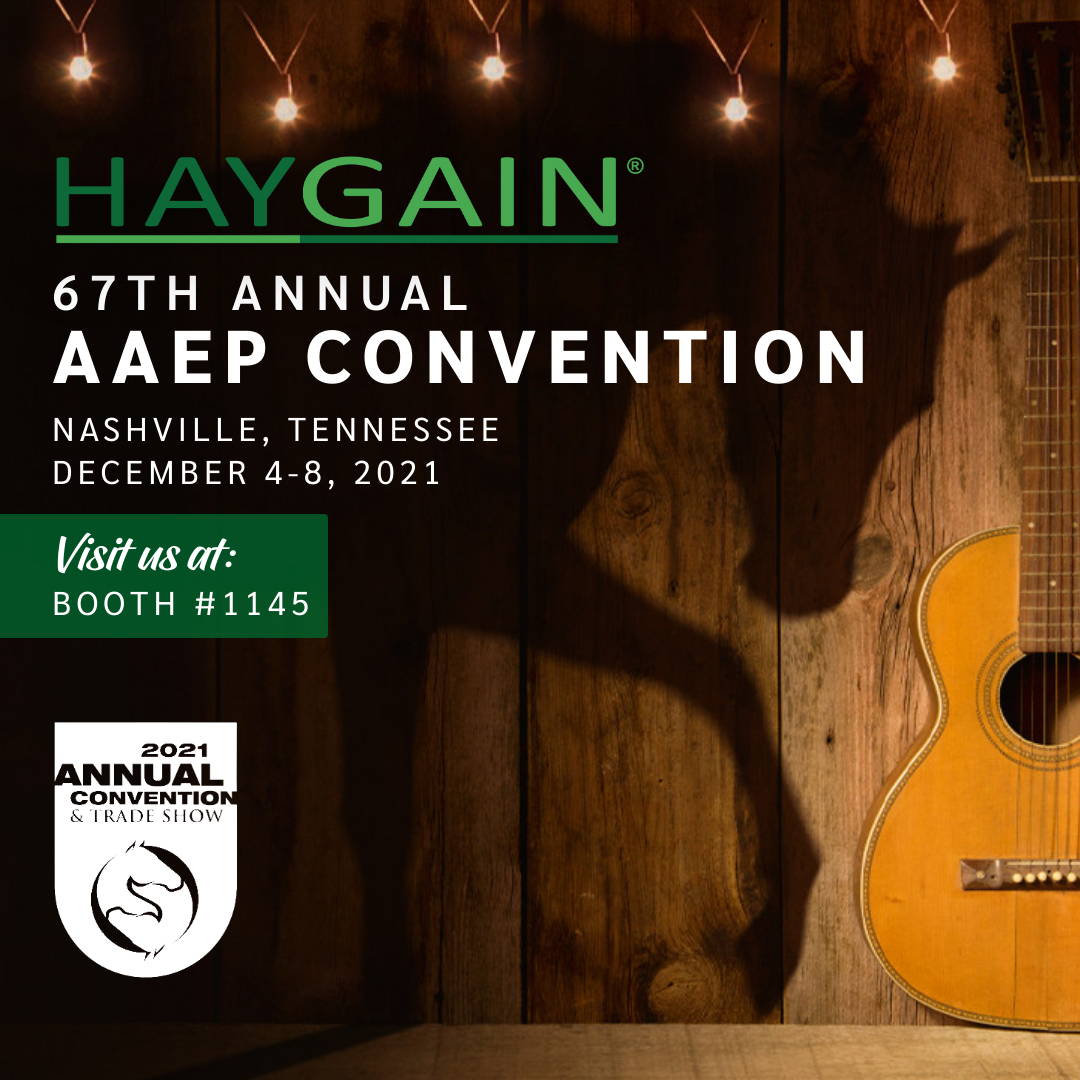 Along with answering questions about our products, the #SteamTeam is excited to expand our horse health knowledge base. Throughout the year, Haygain team members enjoy presentations from veterinarians and equine nutritionists that range from what enters the horse through its nostrils to how hay travels through its unique digestive tract. Equine health knowledge is a priority for our team because it helps us help our customers and their horses.
The Wednesday morning session entitled "In Depth: Respiratory Diseases in Horses" tops our to-do list. As the idea of "auditing the equine environment" for respiratory risks gains traction worldwide, all of Haygain's core products are key to the prevention and management part of that discussion.
Haygain Steamed Hay, The Forager Slow Feeder and ComfortStall are critical in broad strategies to minimize the amount of harmful respirable particles in the equine environment. These include mold, dust, bacteria and allergens found in hay and bedding and urea from ammonia accumulation. Haygain's products reduce these irritants and we're keen to understand other causes of respiratory challenges and how they can be mitigated.
Digestive, joint and overall health and peak performance are additional aspects of horse care and health addressed by the Haygain line. We'll be in the front row for sessions covering these topics, too!
Get the Haygain Newsletter 
Subscribe for the latest news, health advice, special offers and competitions. Fill out the form at the bottom of this page.