Haygain Steaming Brings Consistent Hay Quality to the Deslauriers' Tokyo Pursuits
Ever changing itineraries simplified by steamed hay for the Deslauriers' horses.

By Kim Miller | Equestrian Writer
With three generations of horsemen in the family, the Deslauriers are accustomed to a life of continually changing plans. Schedules are dictated by how their horses are doing and what their horses enable them to accomplish. Things are a little crazier than normal this summer with dad Mario Deslauriers shortlisted for the Canadian Olympic jumping team and daughter Lucy shortlisted for the U.S. Olympic jumping team.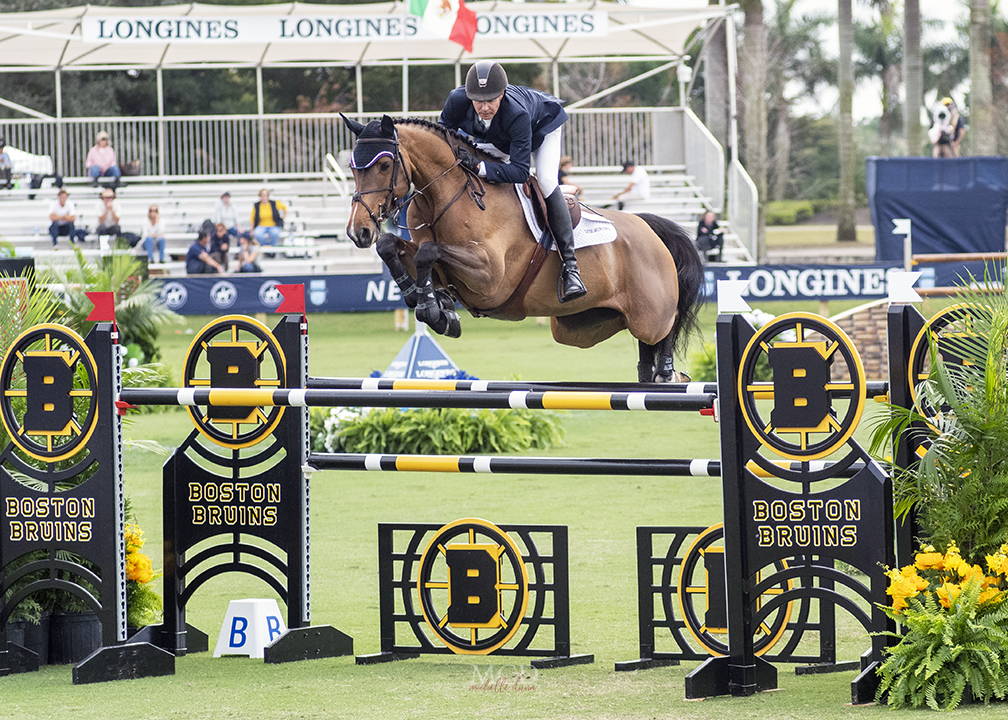 Because of COVID, there are considerably more variables involved in this year's Olympic preparation and team selection for both countries. One variable the Deslauriers have eliminated from their life is inconsistent hay quality thanks to getting Haygain High Temperature Hay Steamers in early 2020.
"It's a great product," says Mario, who jumped to fame at 19, in 1984, as the youngest rider to win a World Cup Jumping Finals. (He still holds that distinction.) His current top jumper, Bardolina 2, became the catalyst for adding steamed hay to the program when she lost her appetite for regular hay. Already a challenge to keep weight on, the mare "needed all the hay she could get" but she lost interest in what was presented at the time. "It was not up to par of the quality we usually buy. In particular, it was dusty," Mario recalls. "I think steaming the hay really helped."
Since then, Haygain Steamed Hay has become a staple for most horses at the family's private training stable in Bridgehampton, New York. Random coughs that can be early indicators of inflammation in the respiratory system are few and far between. So are a variety of allergy symptoms.
Hay Quality is Highly Variable
Hay quality, even from the same supplier at home, can vary significantly within and between harvests. Steaming does not significantly alter the nutrient quality of hay, but it does significantly reduce the dust, mould and other allergens found even in hay that looks and smells great and has the desired nutritional composition.
While only visible under a microscope, these particles can trigger irritation, inflammation and mucus in the airways. Getting hay that is reliably free of inhalable irritants is even harder when competing away from home, as Mario and Lucy's horses do regularly. Medium-sized, portable HG 600 Hay Steamers enable the Deslauriers' horses to stay on the clean hay to which they're accustomed anywhere in the world.
Along with reducing these particles in hay, Haygain steaming also nearly triples the moisture content of dry hay, which is great for hydration and digestion. It smells appetizing and most horses' enthusiasm for it corroborates research proving its appetite appeal. "Our horses love it," comments Lucy Deslauriers.
Turning 22 in July, Lucy is following directly in the footsteps of her parents and her grandfather Roger Deslauriers. Now the general manager of the Bromont International, Roger coached Mario to his many successes as a young professional.
Lucy has competed against her father several times and topped him on occasion. Whether or not they'll face off again on the world's biggest stage in Tokyo remains to be seen.
But there's no doubt that the family's excellent horsemanship traditions will extend many years into the future of international show jumping.
Get the Haygain Newsletter
Subscribe for the latest news, health advice, special offers and competitions. Fill out the form at the bottom of this page.