Haygain Team Finds its Favorite Form of Success at Kentucky Three Day Event

By Kim Miller | Equestrian Writer
As a horse health company, Haygain doesn't get ribbons or trophies to reflect our success. Healthy horses and appreciative owners are our reward and we visited with hundreds of them during four days at the Land Rover Kentucky Three Day Event last week.
From top competitors at this legendary CCI5* event to the rest of us who watch them in awe and inspiration, the Haygain booth was busy. In direct conversations and overhearing what was said in passing, it's clear that the benefits of Haygain High Temperature Hay Steaming have become a "no-brainer" for most.
We steamed several batches of hay over the weekend, and the famous scent drew people from throughout the Trade Fair.
Our Forager Slow Feeder was new to many. Frequently, a booth visitor had seen it online and wanted to evaluate the simple system for extending their horses' hay consumption time. Many commented on the Forager's stability, the ease of loading hay and the way it could help their horse eat as nature intended: slowly, in small bites and with their head in a lowered position.
ComfortStall Sealed Orthopaedic Flooring proved a relief to attendees who'd walked miles to watch the action or shop, shop, shop. If it felt that good on a person's legs, the effect can only be amplified for horses. We shared the benefits of giving horses a comfy place to stand or lie down for naps or deep sleep.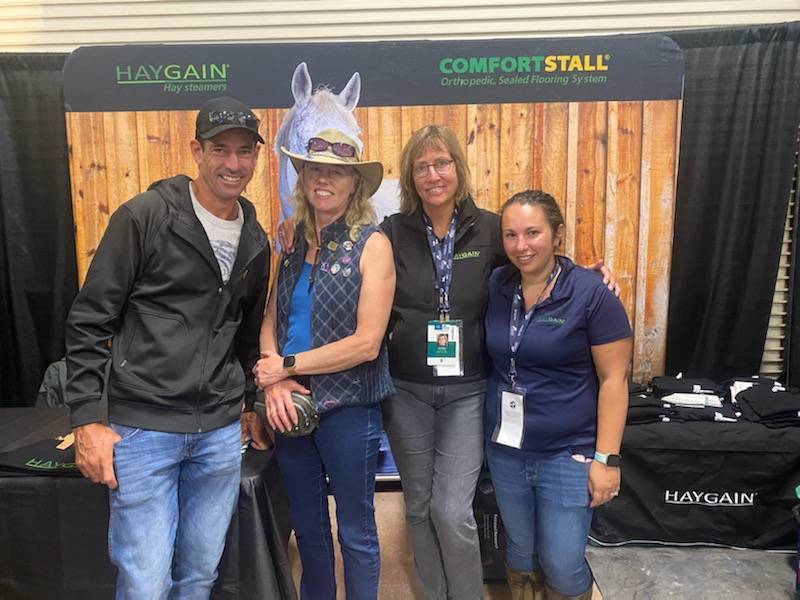 Honestly, though, little explanation was needed. Stepping onto our ComfortStall sample, visitors immediately understood the proprioceptive benefits that prompt therapeutic blood flow and microscopic muscle movements. It tangibly takes a load off tired legs and feet and that makes ComfortStall a product that speaks for itself.
On our final day of the event, two delightful young women introduced themselves as students of the Royal Agricultural University in Cirencester, England. As part of their International Equine & Agricultural Business class, they were in the States for two weeks seeing the equestrian world here.
Their professor? None other than Dr. Meriel Moore-Colyer, a major player in the development of Haygain High Temperature Steamed Hay who continues to help research and refine our horse health equipment. Meriel's visit to Haygain's booth intersected with a drop-in from Australian international show jumper Rowan Willis. Essentially, Rowan explained that his horses "don't leave home" without their Haygains.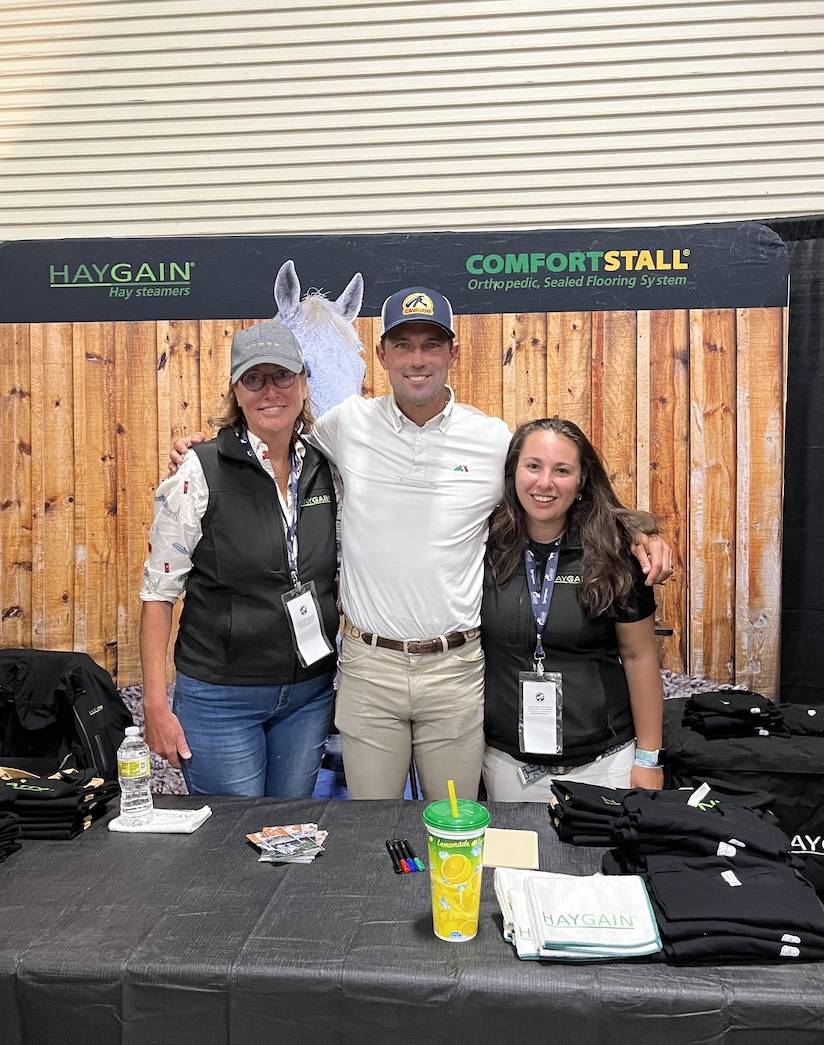 Spending time with our Haygain #SteamTeamers is always amazing. On Wednesday, we made a bucket brigade to the barns delivering good luck goodies to our ambassadors. We dropped off carrots for the horses of Will Coleman, Tamie Smith, Lauren Nicholson, Will Faudree, Liz Halliday-Sharp, Lexi Scovil and Sally Cousins.
Big thanks to veterinarian Wren Burnley for answering questions in our booth on Friday. Wren has volunteered as a vet for the event for several years, so she had some fascinating observations on how these elite equine athletes are prepared for competing at this rigorous level.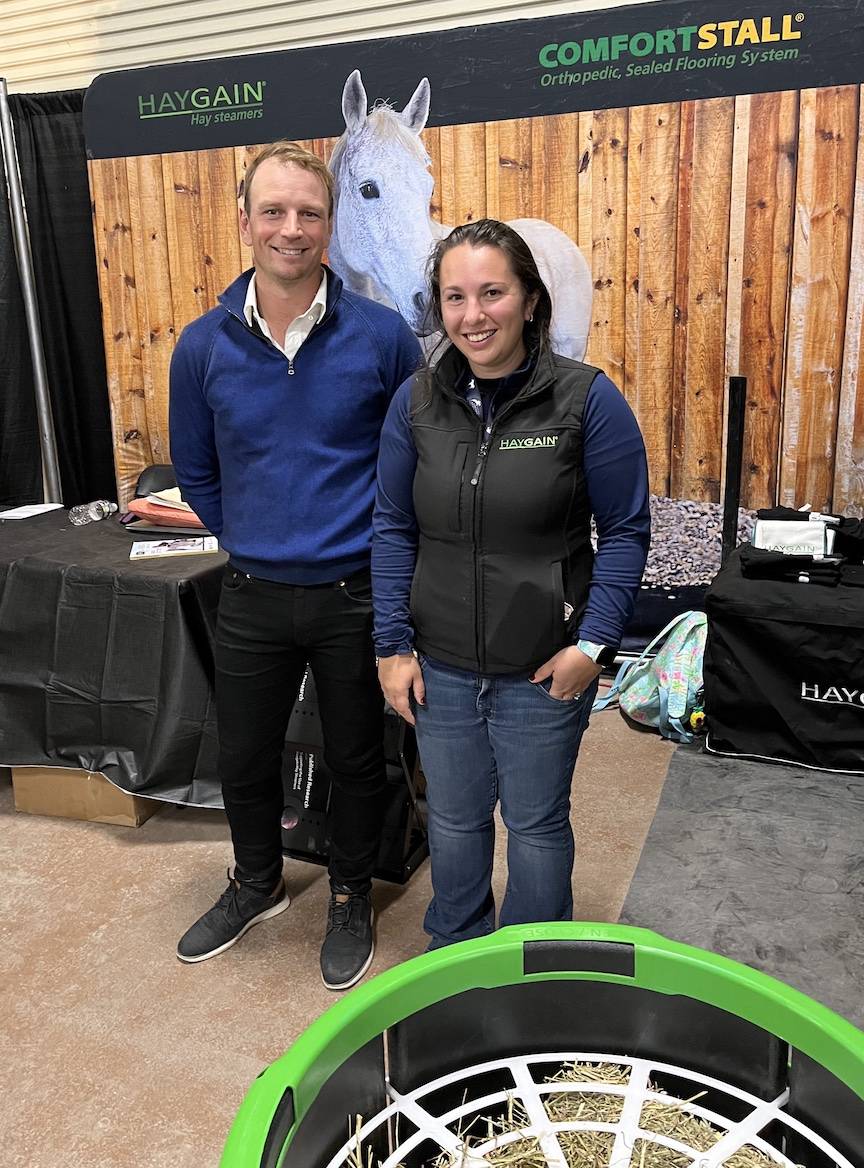 Thanks to Will Coleman for the autograph session on Saturday, in between great 5* finishes with Dondante and Off The Record. Tamie Smith was planning to sign autographs, too, but needed to tend to her 5* horse, Fleeceworks Royal, after a wrong step on cross-country. We're happy to say that the mare is recovering from surgery very well. Tamie went on to have great rides on her 4* contenders, spent more time with Fleeceworks Royal in the good care of Hagyard Equine, then flew off to the Badminton Horse Trials, where she's riding her 2020 Olympic reserve partner Mai Baum this week.

On Sunday, Liz Halliday-Sharp found time to take over our Instagram account while nailing down the 4* victory in the final show jumping phase. She won it with Cooley Quicksilver and was 7th with Cooley Be Cool.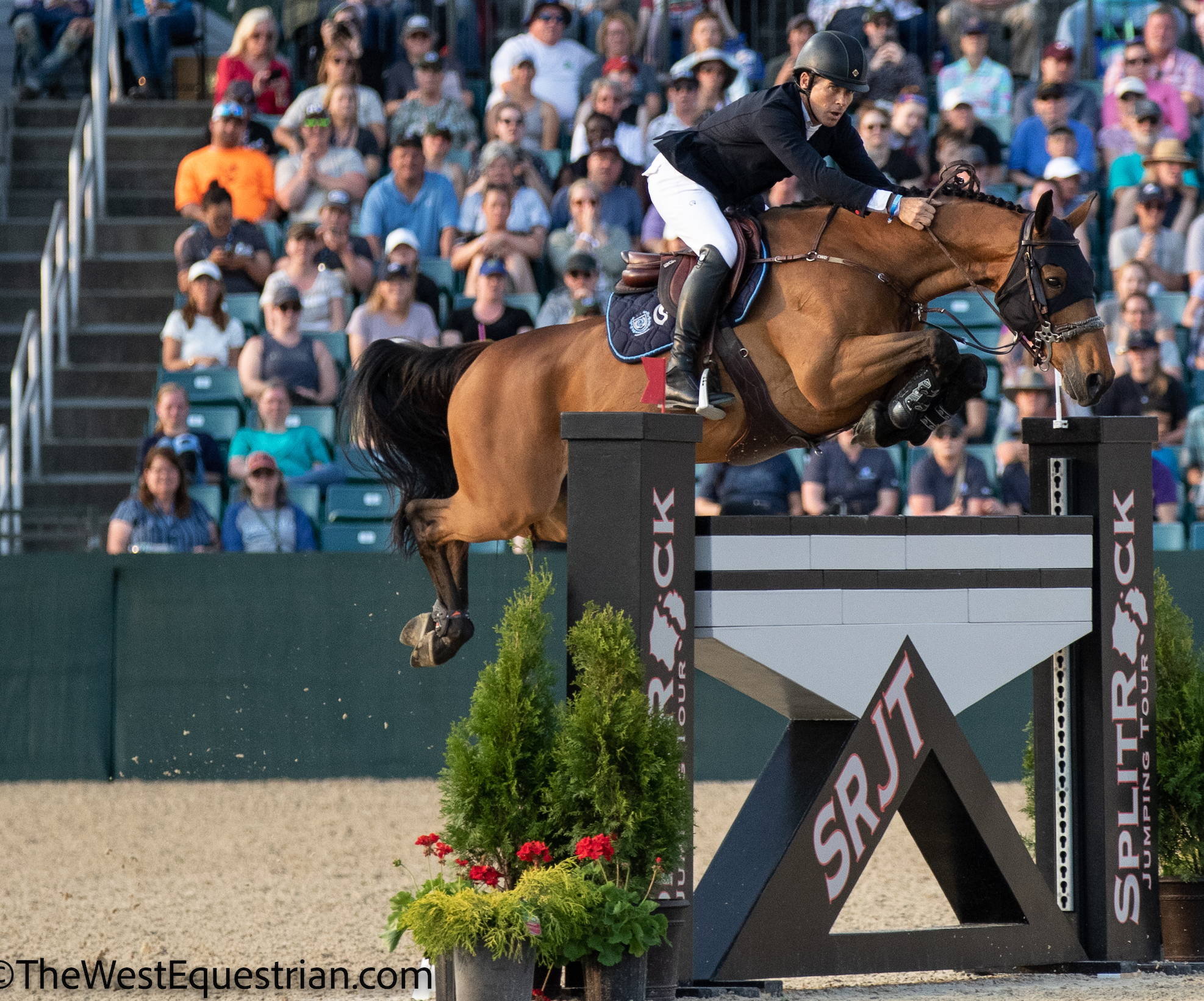 After cross-country on Saturday, the show jumpers took centre stage in the $225,000 Kentucky Invitational 3* Grand Prix in front of 10,000 fans in Rolex Stadium. Really fun to see so many of our SteamTeamers in the hunt and finishing in the top rungs. That starts with Conor Swail and Vital Chance, who won it all, 3rd place finisher Daniel Bluman and Gemma W, and 5th placed Rowan Willis and Blue Movie. Kent Farrington, Margie Goldstein Engle, Scott Keach, Jonathan McCrea and Nicky Galligan were also great to see in action on an exciting night of sport.
We loved catching up with Nicky during his visit to the booth. He explained to a shopper how Steamed Hay had been a "game changer" for his star mare, Jordans Miss Java. And it was a super surprise to get a visit from Texas-based Veronica Swales, our cutting horse and barrel racing #SteamTeamer who was thrilled by the show jumping action.

The Haygain team left the Kentucky Horse Park full of fresh inspirations after first-hand evidence and visitors' stories of how our equipment helps their horses. Those are our ribbons and trophies.
Get the Haygain Newsletter
Subscribe for the latest news, health advice, special offers and competitions. Fill out the form at the bottom of this page.