Keep Things Steamy All Year Long
Our Valentines Offer is here!

By Kim Miller  | Equestrian Writer
True love is in the air.
Unfortunately, so is dust, mould, bacteria and other allergens found even in hay of top nutritional quality. Hay is grown in dirt, harvested with heavy machinery and, usually, transported long distances before it gets to the barn.

Vacuum-sealed hay sheds are rare, so more microscopic bits of this and that accumulate during storage at even the best-kept stables. Along with dusty bedding, these are main causes of inflammation-related respiratory issues that affect over 80% of active sport horses, often without obvious symptoms.

In honour of Valentine's Day, we propose Haygain's high-temperature hay steaming as the healthiest gift of love for your horse. It eliminates up to 99% of the dust, mould, bacteria and other allergens found in hay.
Once your horse has tried steamed hay, he'll want you to keep it steamy all year. So, we're sweetening all purchases through Sunday, February 14, 2021, with a year's worth of descaler to keep your equipment as clean as your horse's day.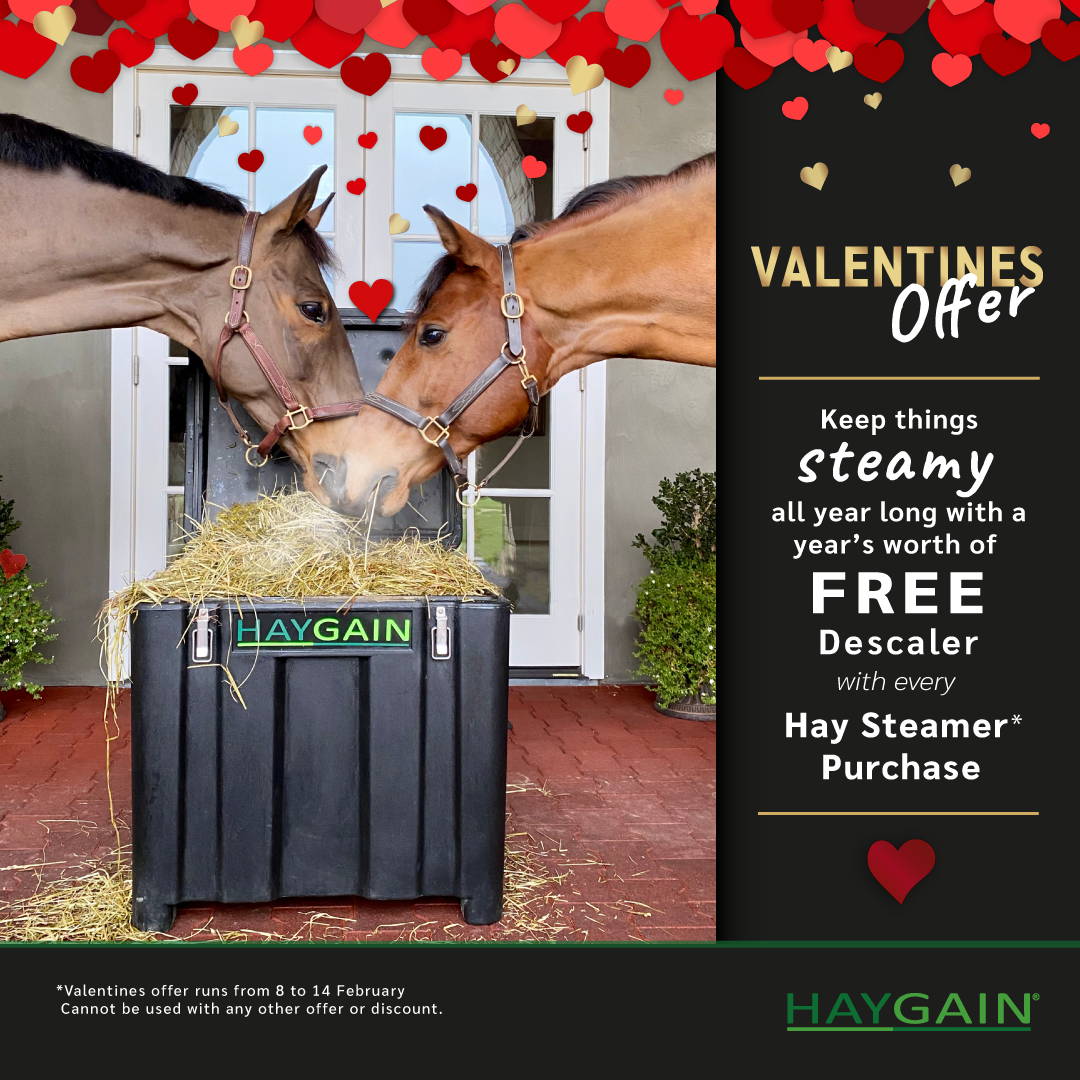 Descaler will automatically be appear at on checkout page. 
Get the Haygain Newsletter 
Subscribe for the latest news, health advice, special offers and competitions. Fill out the form at the bottom of this page.