Millar Brooke South's Kelly & Jonathon Millar Jump onto the Haygain #SteamTeam
Haygain is proud to have Kelly and Jonathon Millar feeding Haygain Steamed Hay to their horses.

By Kim Miller | Equestrian Writer
Joining many contemporaries who prioritize their horses' health above all, show jumpers Jonathan and Kelly Millar embrace the benefits of Haygain Steamed Hay.
Based in Lexington, Kentucky, in the summer and Wellington, Florida, for the winter months, Millar Brooke South came to fruition out of Jonathon and Kelly's ambition to elevate their training, competition and business goals. With a selection of top young mounts, an ample show schedule at the country's best venues, and an expanding clientele base, they made the decision to expand the Millar family brand into the United States.
The original Millar Brooke Farm is led by two Olympians, Jonathon's father, Ian Millar, Canada's most decorated equestrian and his sister, Amy Millar, another accomplished grand prix show jumper.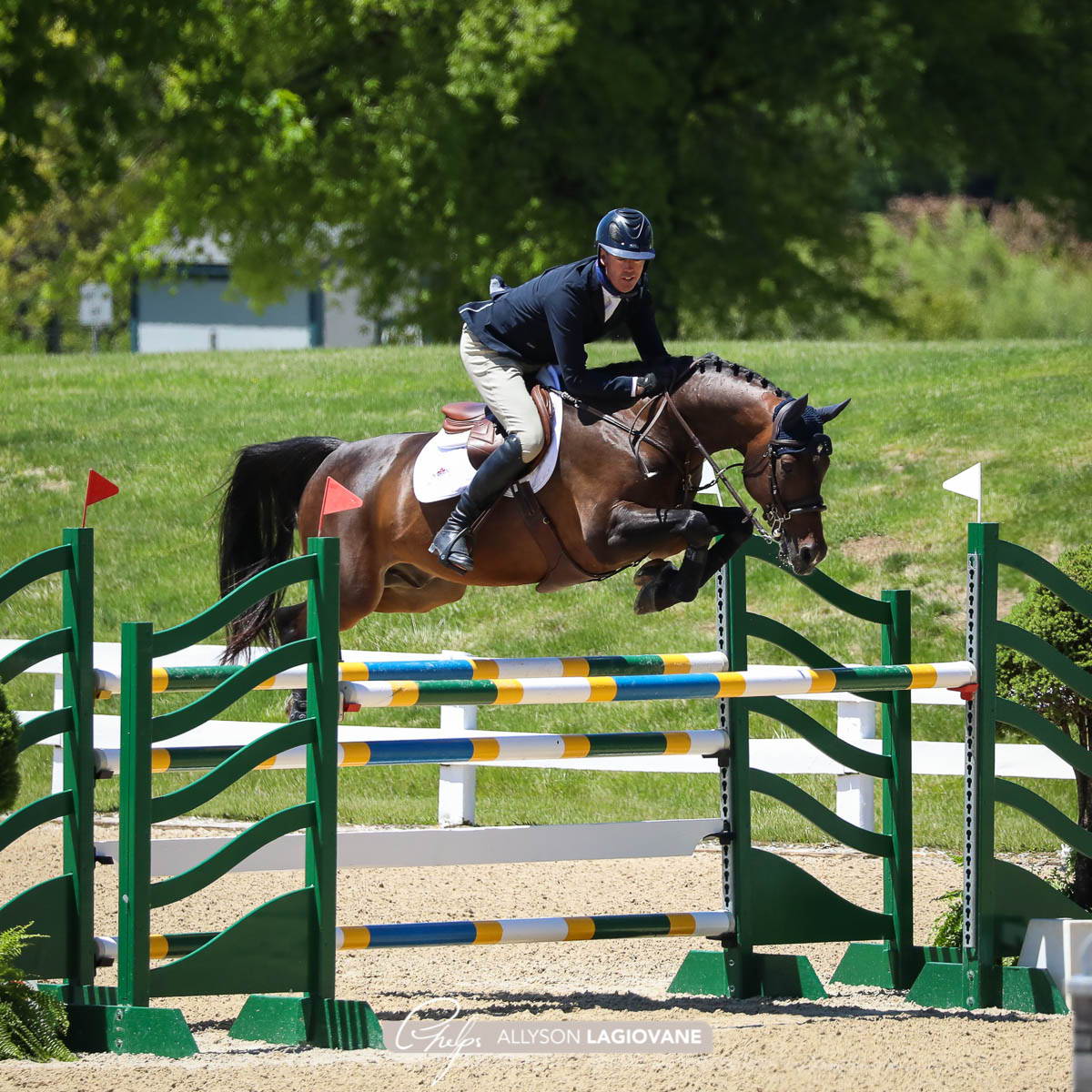 Supporting respiratory health is one of Haygain Steamed Hay's primary benefits because it reduces up to 99% of the dust, mold, bacteria and other allergens found even in forage of good nutrient quality. A near tripling of the water content, compared to dry hay, and appetite inducing taste and scent are additional benefits.

The reduction of respirable irritants and allergens was a big selling point for the Millars. "We have quite a few horses in our barn, including our Grand Prix horses Cacharel and Daveau, who suffer from allergies and other breathing problems – Haygain Hay Steamers have helped them immensely," Kelly Soleau-Millar explained.
"We used to soak their hay and dump out the water, but after discussing the benefits with our vets, we knew we needed to implement Haygain Steamed Hay in our training program. By adding Haygain, we now have peace of mind knowing it removes nearly all mold, dust and other allergens found in their high-quality hay, while making the process more efficient."
Haygain is equally excited. "Our #1 priority in partnerships is ensuring that a prospective brand ambassador is as committed to horse health and well-being as we are at Haygain," says Bee Richardson, Vice President of Marketing. "This is certainly the case with the Millars and their Millar Brooke South team."
With a budding sales and training program, in addition to their own high-performance horses, Millar Brooke South has an ever-growing string of top mounts. Holding their horses' health as the utmost priority, Kelly and Jonathon Millar are thrilled to have access to Haygain's top-of-the-line products and innovative technology, now allowing them to provide their entire barn with the best care possible while on the road and at home.
"Decreasing allergens is the number one priority for our horses' wellbeing, but Haygain Hay Steaming is also beneficial to our metabolic horses," Jonathan added. "We had one horse in our program who was metabolic and it was crucial we eliminated excess sugar from his diet. Haygain played a huge role in helping keep him healthy and performing his best, especially while we were on the road competing in the FEI arena."
Get the Haygain Newsletter
Subscribe for the latest news, health advice, special offers and competitions. Fill out the form at the bottom of this page.