World Championships: Here come the Hay Steamers!

By Kim Miller | Equestrian Writer
The ECCO FEI World Championships begin in Herning, Denmark Saturday August 6 and Haygain will be well represented by official members of our #SteamTeam. This edition of the World Championships features competition in dressage and vaulting, August 6-10, and jumping and para dressage August 10-14.
The Steam Teamers contesting these Games carry the flags of 12 different countries yet galloped to Denmark on the common ground of prioritizing their horses' health above all else. That's why they've come to rely on Haygain High Temperature Steamed Hay as an everyday part of their horse's routine, whether on home turf or anywhere in the world. Ensuring consistently hygienic healthy hay is difficult to do when traveling the world and that's a top reason these horsemen count on Haygain.
Haygain representation in Herning ranges from the U.S. Jumping Team fully comprised of devoted Hay Steamers to Ioli Mytilineou and L'Lartiste de Toxandra competing as an individual pair for Greece. Para-dressage competitors from Brazil, Great Britain and Canada complete a long list of those who won't leave home without their Haygain Hay Steamer.
Teams from the United States, Great Britain and Germany won't have to worry about getting their Haygains to Herning. The company is a proud corporate partner and official team supplier to these Federations. Haygain provides steamers at their training bases and to take to major international team competitions.
A visit with several of our Haygain World Championships horsemen reveals the wide range of reasons for steaming with Haygain. Here's a few: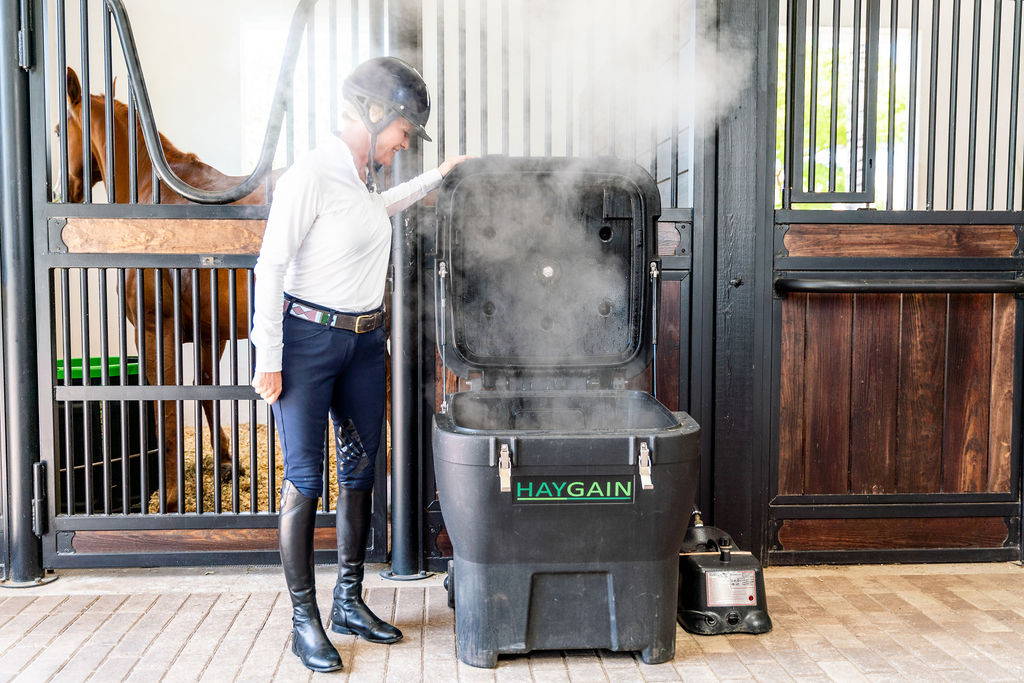 Beth Underhill – Canadian Jumping Team Member
"Horses at this level have to be able to jump 1.6M, and at speed. Respiratory recovery and the ability to access oxygen are critical, so respiratory health is a huge priority in our program. That's why we don't go anywhere without our Haygain Hay Steamers."
Mario Deslauriers – Canadian Jumping Team Member
"It's a great product," Mario says. His World Championships horse, Bardolina 2, was the catalyst for adding Haygain to the program when she lost her appetite for regular hay a few years ago. Already a challenge to keep weight on, the mare "needed all the hay she could get" but she had lost interest in what was presented at the time. "It was not up to par of the quality we usually buy. In particular, it was dusty. I think steaming the hay really helped."
Mario and his daughter, Lucy, a frequent US jumper team rider, now have three Haygains for use at home and away. "Our horses love it," comments Lucy.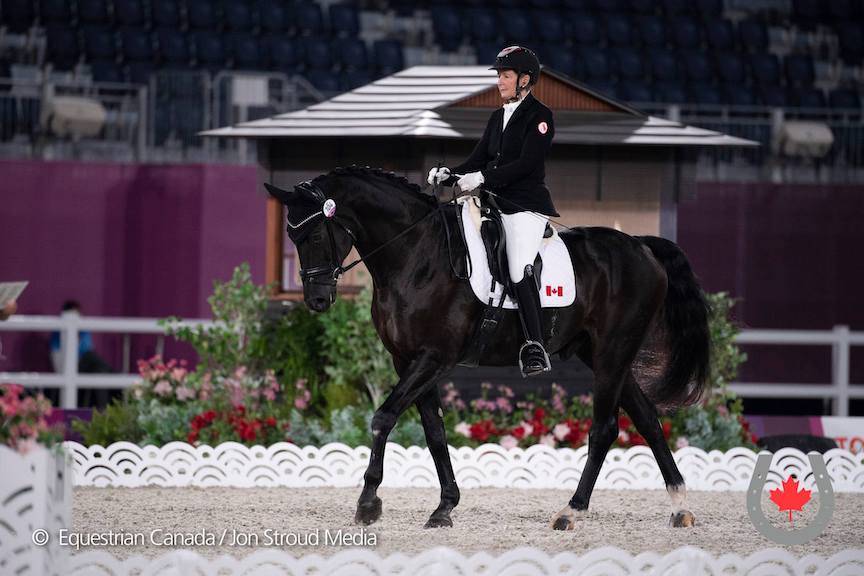 Noni Hartvikson – Canadian Para Dressage Team Member

"My veterinarian, Dr. David Paton, recommended looking into a hay steamer as a good way of keeping the dust down. It surprises me how much dust and allergens are in hay. The steaming really gets all that out. I've found it to be tremendously beneficial to reduce the dust and allergens. Haygain has completely resolved Onyx' coughing issues."
Get the Haygain Newsletter
Subscribe for the latest news, health advice, special offers and competitions. Fill out the form at the bottom of this page.