Is your horse resting properly?

Horses have been seen sleeping on ComfortStall for hours at a time, getting the all-important REM sleep.

The recumbent whole-body support from the proprietary cross-linked orthopaedic Precision Foam along with the thermal insulation properties provide the properties required for complete rest; and with substantial savings to bedding.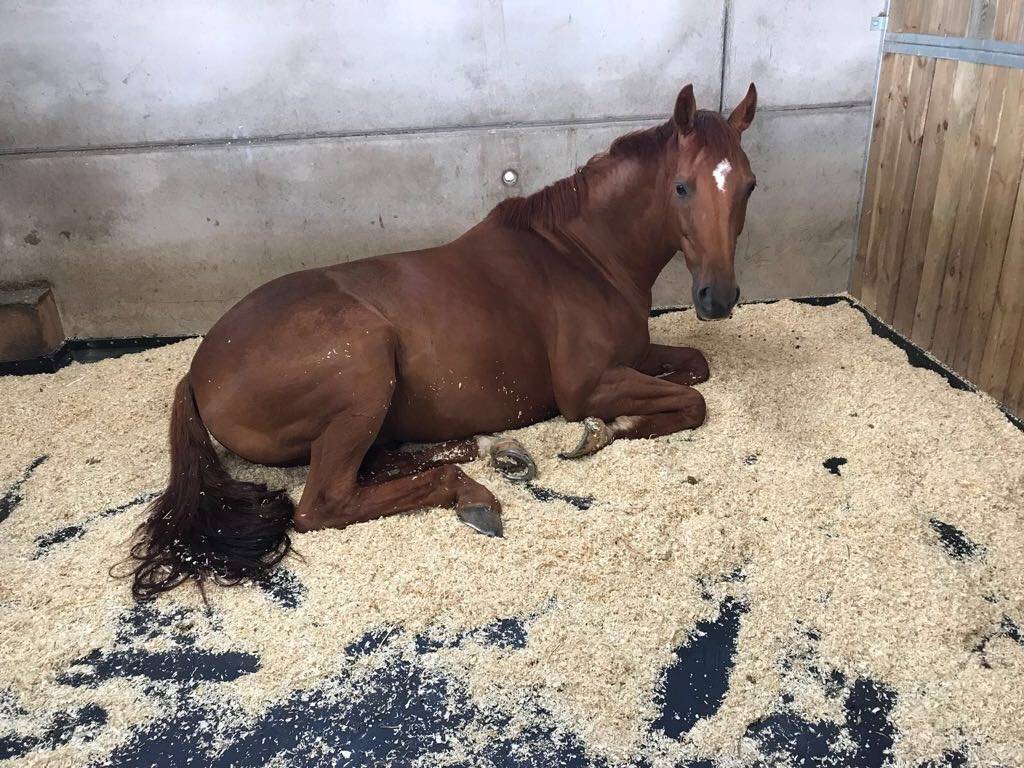 What people are saying...
"Significantly improved the well-being of my horses" - Lynn Lloyd, Red Rock Hounds.
"I used to haul the mats out, hose them down, and leave them out to dry - a half day job....[ComfortStall] only takes half an hour to sterilize, and I don't have the dried urine and manure buildup that occurs under mats." - Chari Perce, Aspen Equine Clinic.
"Bretina has had her ComfortStall system for over 10 years and what a difference it has made. We highly recommend ComfortStall for all performance horse's stall and trailer floors!" - Bob and Debbie McDonald, Olympic Dressage.
"I had mine installed 13 years ago. It is the best product I have bought for my horses."
-
Edwina Roberts.