Winter Stabling Tips
Checklist for preparing your stable for winter
Top tips from Equine Behaviour Consultant Sharon Smith MSc IEng ACIWEM BSc (Hons) on how to prepare your stable for the coming winter and minimise the risk of respiratory issues.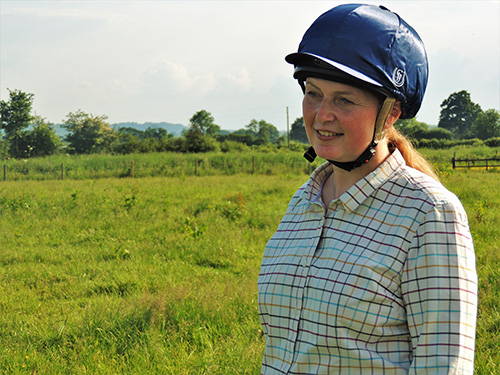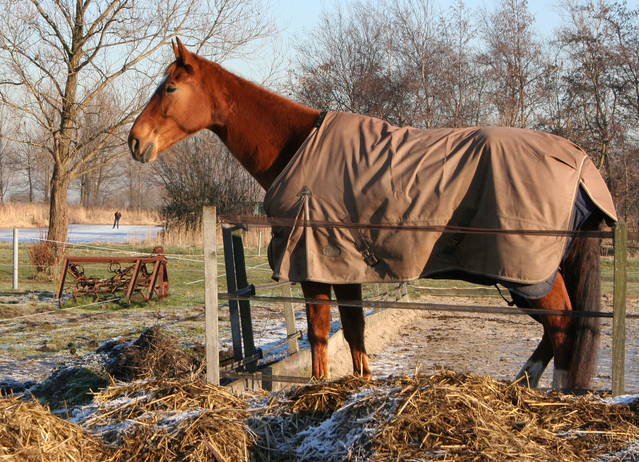 Tip 1: Prevent dust entering the stable
Horses should be groomed outside

Muddy rugs should be hosed clean before the mud dries to dust

Dry hay should be stored where it doesn't share air-space with horses

But then, it is unavoidable that horses spend a long time with their noses in forage. "In recent studies, Haygain-steaming was the only method shown to reduce microbial contamination in hay* and horses were found to have significantly lower incidence of IAD as a result** The Haygain steamer also reduced dust by 99% - significantly better than the other treatments*" comments Sharon
*Moore-Colyer, M. J., Taylor, J. L., & James, R. (2016). The effect of steaming and soaking on the respirable particle, bacteria, mould, and nutrient content in hay for horses. Journal of Equine Veterinary Science, 39, 62-68.** Dauvillier, J., ter Woort, F., & van Erck‐Westergren, E. (2018). Fungi in respiratory samples of horses with inflammatory airway disease. Journal of veterinary internal medicine.
Remove the horse when mucking out

Consider dust-extracted bedding materials, that also don't break down into airborne dust before you have a chance to remove it

Minimise stored equipment - the more equipment the greater the risk of a hidden hazard by attracting vermin and gathering dust

Standing water can harbour disease-spreading mosquitoes, and decaying food a breeding ground for flies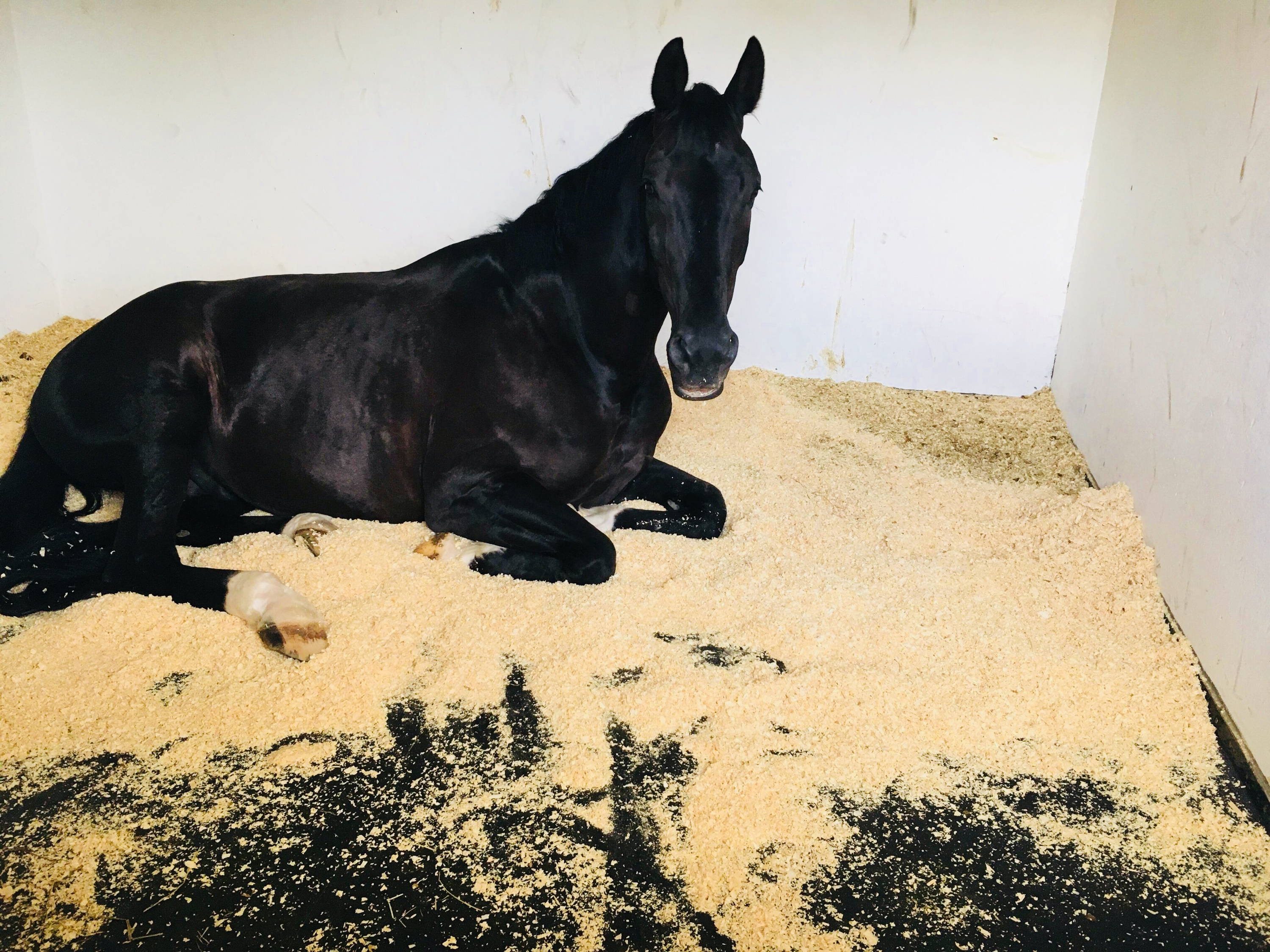 Tip 3: Remove organisms or material before they become a hazard
"For example, the white 'fluff' that appears rapidly on dungpiles is actinomycetes species, which can cause abscesses in horses and abortions in pregnant mares" comments Sharon


"Also, every time a horse empties their bladder, they release around 5 litres (a gallon) of urine. Urine starts to release ammonia within 24 hours, so should all be removed at least daily."

Conventional rubber matting can trap urine beneath it and in the cracks, "but Comfortstall avoids that problem because it is sealed - so mucking out is quicker, easier and more thorough"
Tip 4: Maximise ventilation
Stables should be designed and operated to ensure sufficient ventilation to displace fumes and prevent any fine dust settling

"Avoid closing the top door of a stable, for example, and consider installing a second 'window' which will also provide the horse with a vista"

Ensure cobwebs are removed and surfaces are vacuumed regularly

Dust, dirt and uneaten food can also provide a 'home' and food source for the living organisms that could harm your horse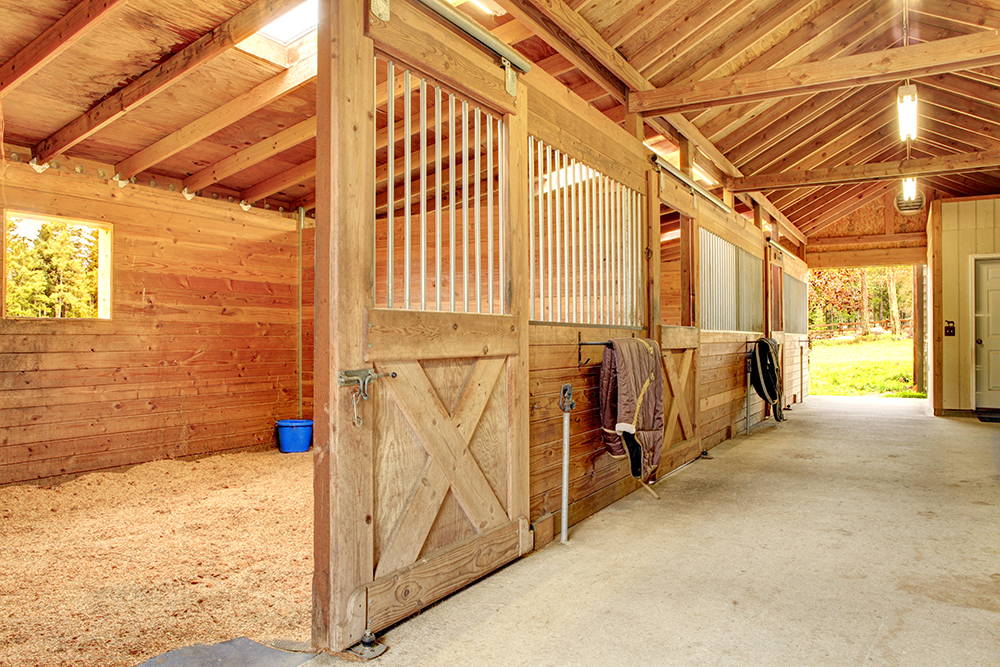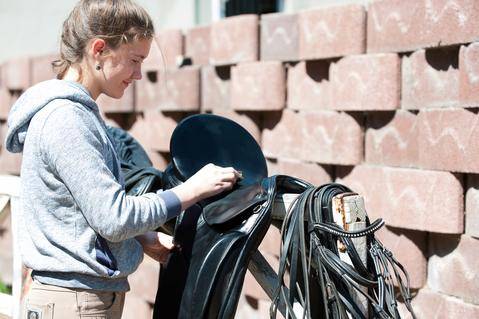 Tip 5: Clean and disinfect
Regular washing of equipment, tack, clothing, and surfaces should be the 'norm', to combat dust but mainly for reducing the risk from living hazards like bacteria and viruses


"A stronger disinfectant than water should be used regularly to combat persistent harmful organisms. The disinfectant chemical has to come in contact with the organism to be able to kill it. Ensure the correct concentration is used, and that it gets into every nook of the surface."

Seal concrete, mortar or wooden walls with paint – but make sure it's low odour and non-toxic – "Comfortstall seals the floor, for easy disinfection."

How can Haygain products help create a healthy stable environment...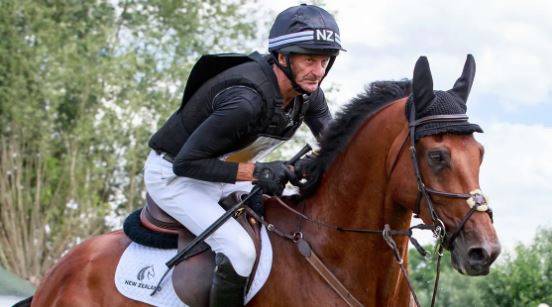 "We all know that dry hay - even of the best quality contains dust that affects horses' respiratory system. So to be sure my forage is clean, and free of any dust or spores, I use Haygain."
Sir Mark Todd KNZM CBE Team New Zealand
6 Olympic medals, 4 World Championships, Voted FEI Rider of the 20th century
"One of Ashley's top horses, the 10-year-old Dutch Warmblood, Mango Eastwood, got hock sores from his previous traditional rubber stall mats, "no matter how many shavings we used." Those [hocksores] have "literally disappeared [with Haygain's ComfortStall]… And he comes out every day raring to go!" 
Ashley Holzer, Team USA 
4x Canadian Olympian, One Olympic medal, previously Team Canada 
What the veterinarians say

"The foam under-surface padding has held up very well! We still have the original foam in all of the recovery stalls since 2005. Overall, it appears to be the best surface we have come across." 
Ann Townsend-PorsLVT 
Anesthesia Dept. Equine Hospital, Cornell University Hospital for Animals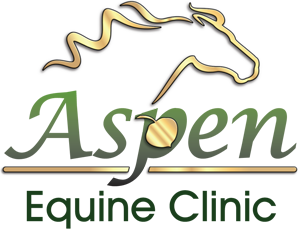 "In my 40 years of practice, the ComfortStall is by far the best stall flooring system." 
Dr Richard Perce 
Aspen Equine Clinic Windsor, Canada